Relax at home!

In quarantine, it is important to take care of our physical health, but also mental. The confinement, the uncertainty and the isolation can trigger a series of psychological and emotional problems in any person. That is why the WHO or the CDC They have begun to attach great importance to taking care of our mental health during this pandemic.
During this health crisis, anxiety and stress are the most common problems that can arise. To combat them, we must be attentive to our mental state and look for things in our daily life that help us to be better. According to many psychologists, the best way to counter these problems is correct information, links with others, and personal care.
Next, we show you some tips you can keep in mind to be better during quarantine.
Establish a routine
If you are in total isolation, surely your routine has been greatly modified. You may have to work or study from home, and you're just going out to go shopping. To spend the whole day at home and have a good day, it is recommended to establish a daily routine that suits your needs.
Inside this routine you must establish schedules, spaces to work or study, moments to eat and also include time for sports or relaxation. It is important to stay active and have a routine that is repeated every day of the week in order to be more organized and feel that we have some control over our current lives.
In these moments of confinement, It is highly recommended to start some physical activity to keep your body and mind in shape.. You can follow exercise routines on YouTube, Instagram or Prime Video, and share that moment with family or friends by video call.
Next, we leave you some links to other guides and a product that can help you establish a routine that is ideal for you:
Work From Home: The Computer Accessories Under $ 40 You Can't Miss
Do you want to exercise at home during quarantine? This is the equipment that you cannot miss
A home spa: the best products to take a relaxing bath and lower stress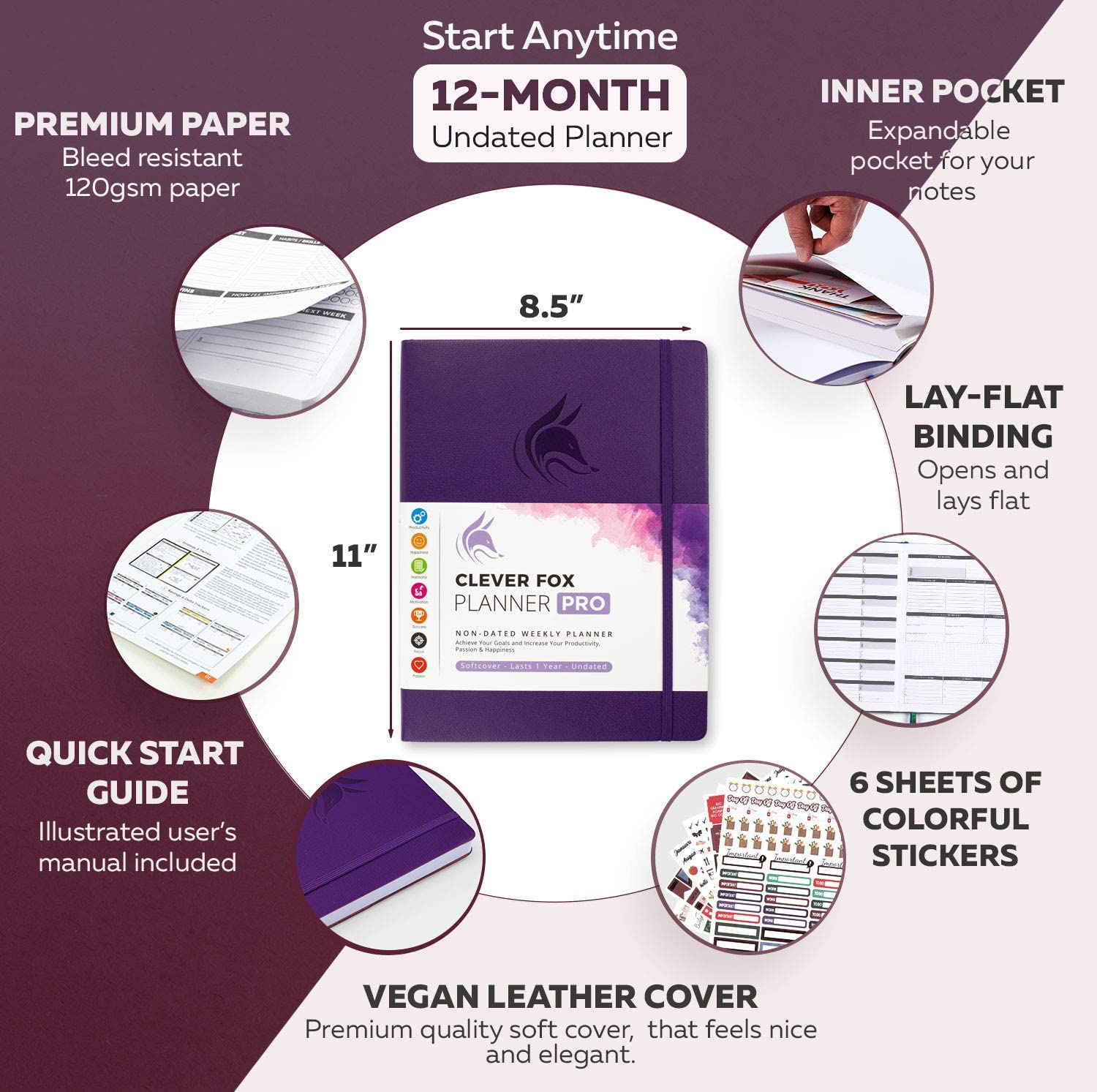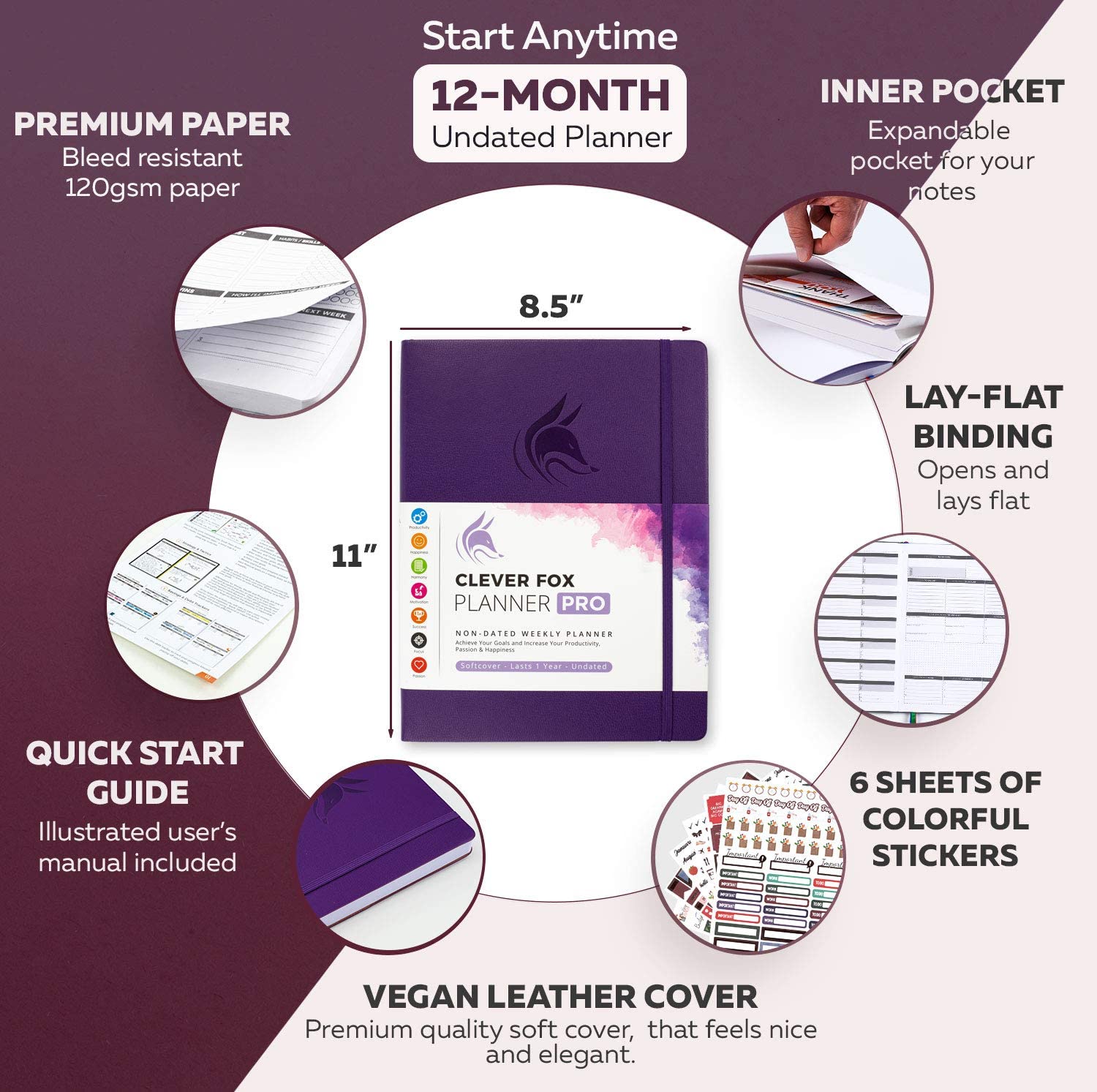 If you need to organize, this clever fox planner it can be the ideal product. It is a weekly and annual planner without dates, so you can use it whenever you want. It has several templates and 6 sheets with stickers to plan with fun. It is a product that combines a bullet journal and an agenda, with pages dedicated to productivity, but also focused on personal goals.
Available in several different colors, this planner has priced under $ 35 on Amazon and a positive assessment from customers. It has a dimensions of 8.5 x 11 inches and enough sheets to use it for 12 months. Customers comment that he is a fairly large organizer, but very complete to stay focused.
Eat healthy and balanced
Within your routine, too it is important to establish moments to cook and eat. In the running of the bulls, it is common to fall into unhealthy habits such as eating junk food or staying awake at dawn. But spending so much time at home offers you the perfect opportunity to rethink your diet and establish a healthier diet.
In this quarantine, many people have begun to see the kitchen as a space for relaxation and personal care. Cooking something with love and dedication for yourself or your family is something that can lift your spirits at home and make you feel better.
Know guides and a product that will help you eat better and take care of your health:
The best kitchen and home products with more than 15,000 reviews on Amazon
The 8 best electrical appliances to prepare recipes as a family
To cook all kinds of recipes, this Instant Pot Electric Pot It is ideal, since it is a 9 in 1 product. It is made of stainless steel both inside and outside, with plastic details and a central panel with buttons and LED display. Its dimensions are 14.17 x 14.84 x 13.31 inches and it has programs to make: soups, broths, stews, rice, pasta, yogurt and much more.
With more than 71,000 reviewsThis is the best-selling product on the list and currently has a 25% discount on Amazon. Customers value it positively, mentioning that this electric cooker is perfect for cooking anything, and ideal for small kitchens. They also comment that it is very versatile, although some customers encountered problems with its long-term operation.
Talk to your family and friends
In these moments of social isolation, it is very important to maintain ties with family and friends, especially if you live al1. Through calls or video calls, you can feel closer to your loved ones and be more accompanied. Plus, it's a great way to give your routine a little "normality" by setting up activities with friends via video call, like exercising, watching a movie, drinking coffee, cooking, and more.
Here are 1 guide and 2 products to help you stay connected with family and friends:
Meet Amazon Fire tablets: the best models and their features
This is a built-in Alexa speaker that also includes a small 5 "screen, which allows you to get the most out of Alexa and also have easy video calls with family and friends. Echo Show 5 It comes as a small device, serving to place in tight spaces like kitchens, bedrooms, offices, and more. It has a quality 1MP front camera that can be easily closed with its top switch. When not in use, you can customize a watch or use it as a digital portrait holder with Amazon Photos. East Echo Show It is available in white or black, has dimensions of 5.8 x 3.4 x 2.9 inches and you can buy a stand to give it height.
Echo Show 5 This is the most compact and also the most economical model of the different options on Amazon, with less than $ 50 thanks to your current discount. Also has more than 96,000 reviews on Amazon with a high valuation. There customers comment that it is a device with a great price-quality ratio, ideal to place in the bedroom, desk or living room. But they mention that because of its small screen it is not very good for watching videos or movies. It is an ideal product for any member of the family, since it is very easy to use and with which you can have video calls just by saying "Alexa, call …".
To make your video calls from the cell phone very comfortable, nothing better than a tripod that allows you to hold the phone vertically anywhere. This option of Erligpowht it is very compact and also serves as selfie stick, so you can move around the house while talking with family or friends. When closed, this tripod measures 7.28 '' and can be extended up to 27.20 ''. It is compatible with all types of cell phones and is an accessory that can help anyone to have video calls more easily.
With this tripod you can have video calls from anywhere in the house, thanks to its adjustable height and rotation. It has priced under $ 20 on Amazon and it will also be very functional when we can travel again or have family gatherings due to its role selfie stick and remote control.
Avoid reading a lot of news
While it's important to stay informed, many experts recommend limiting the amount of information you consume about the pandemic, to avoid stress. Whenever you want to find out, look for official and safe sources, and check everything you receive or send on social networks or WhatsApp. Too much information on this subject, which is still very new and uncertain, can lead to worse mental health.
Instead, We recommend that you use that time to read things that may entertain you or teach you something.. This is a good time to resume reading, and below you can see 1 guide and 1 product to achieve it:
The ebooks Amazon best sellers to read quarantined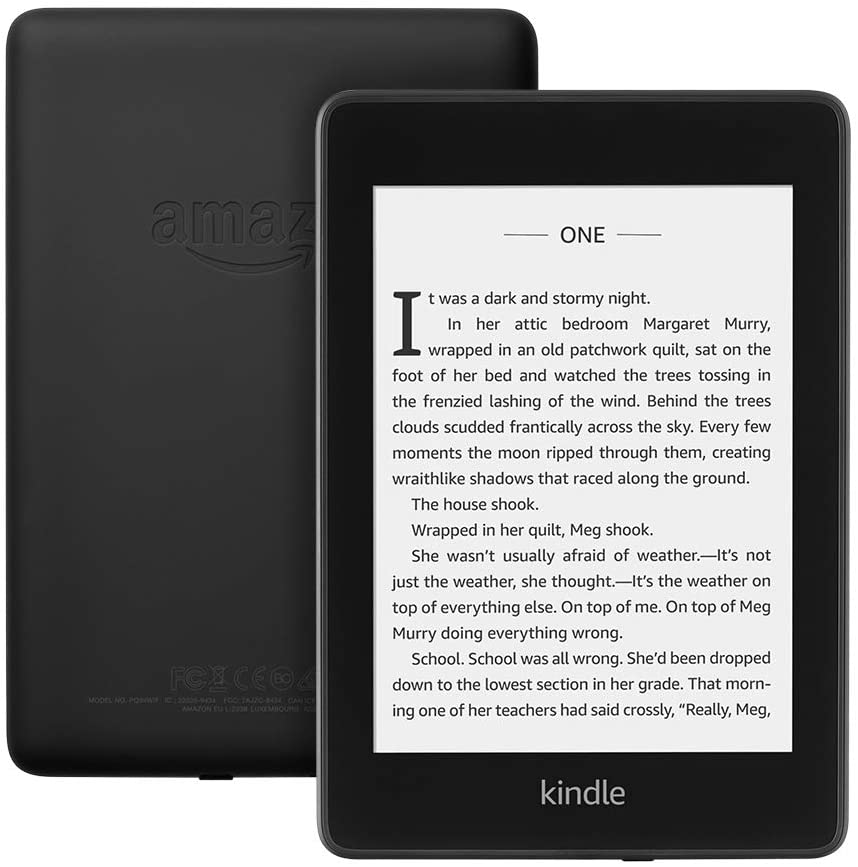 With Kindle Paperwhite you can read a huge amount of digital books in a simple and comfortable way. This is an ideal product to resume reading, especially in quarantine, since it allows you to take it anywhere in the house, even to the bathroom or pool. The ebooks they are much cheaper than books of paper, and you can also get any title with just one click. This reader of Kindle With an 8 GB memory, a 6 "screen and it is waterproof, so you can use it by the pool or in a relaxing bath.
This the reader of ebooks Amazon's best-selling, with more than 35,000 reviews. If you are a member of Amazon Prime, you will be able to access many books for Kindle for free, or opt for Kindle Unlimited To access ebooks and audiobooks. Customers comment that it is an easy to use device and idea to read thousands of books anywhere.
Find a new hobby
In these moments of social isolation we have much more free time and that can make us feel unproductive or end up all day on the sofa watching series. To fight against that, you can search different hobbies or activities that you want to try and give them a chance.
It is a good time to start exercising, practice yoga, meditate, learn to play an instrument, start a new language, practice your drawing or painting, try new recipes and much more. It is also an ideal time to do all those things on your list that you had pending and feel that you are making the most of your time. To make it, set a daily or weekly time in your routine that is dedicated to a new hobby or activity.
Here we leave you some guides with products that will keep you busy and fun during the quarantine:
Educational games to keep the little ones entertained in quarantine
A productive quarantine: get to know the electronics that serve to entertain or learn
You may also like: The best products to take relaxing baths and take care of your skin for less than $ 15