Organize your whole house!

This quarantine, which requires us to spend more time at home, offers us the perfect opportunity to organize and clean thoroughly. It is the ideal time to reorder our spaces and get rid of what we no longer need.
In this guide we want to show you 8 products that can help you keep order in any environment, in an easy and beautiful way. Check them out below!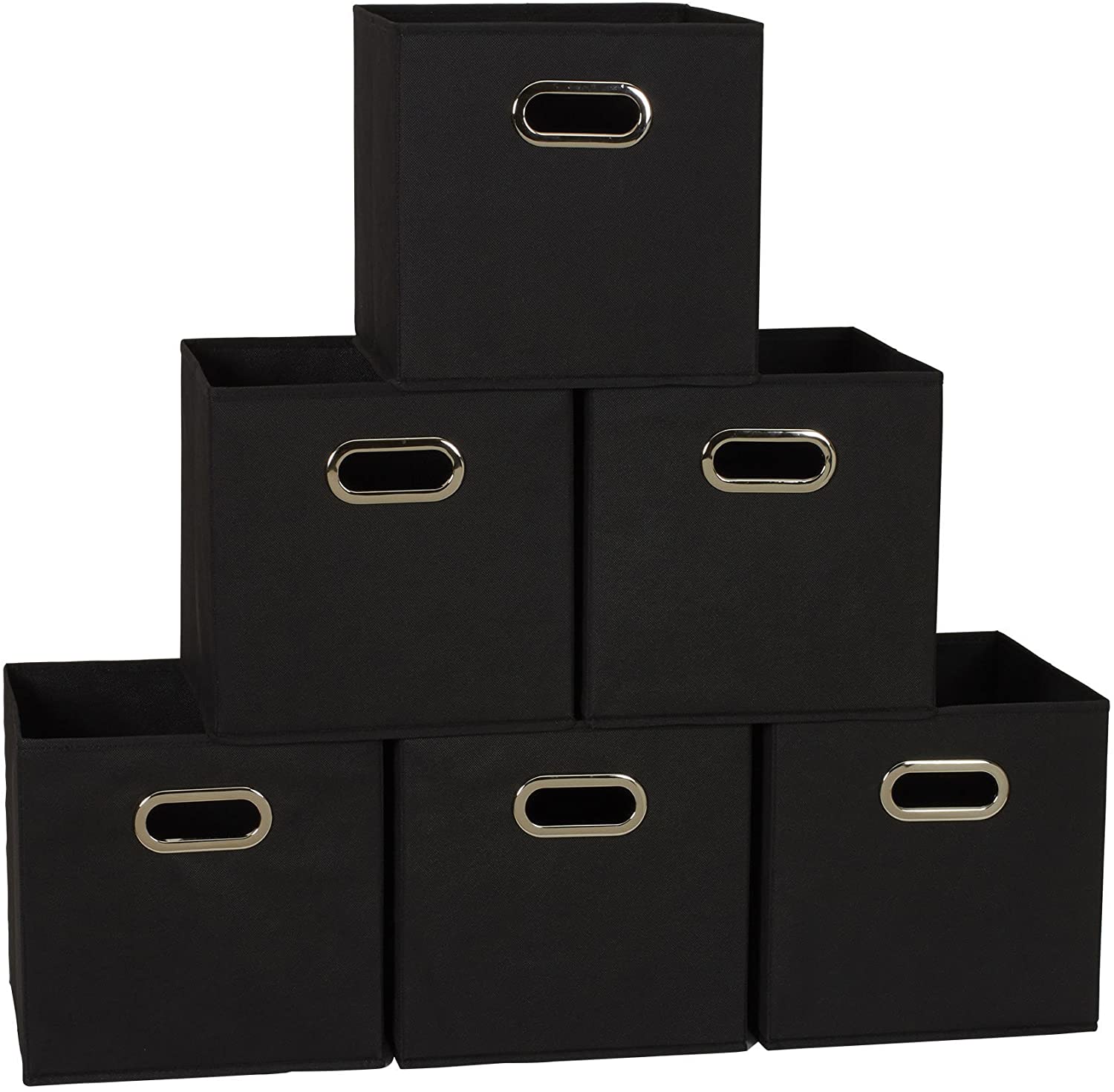 With the cloth cubes from Household Essentials you can organize any space, but due to their size they are ideal for clothes in the closet or shelves. Each cube is 11 x 11 x 11 inches and has a metal reinforced hole for easy removal and removal. They are foldable, so you can store them if you don't use them all.
In Amazon, these cubes have less than $ 20 and a high rating from customers, 4.7 stars. They say that it is a product with a good price-quality ratio and that they are perfect to place on a shelf or in a closet.
2. 5 plastic organizers with lid IRIS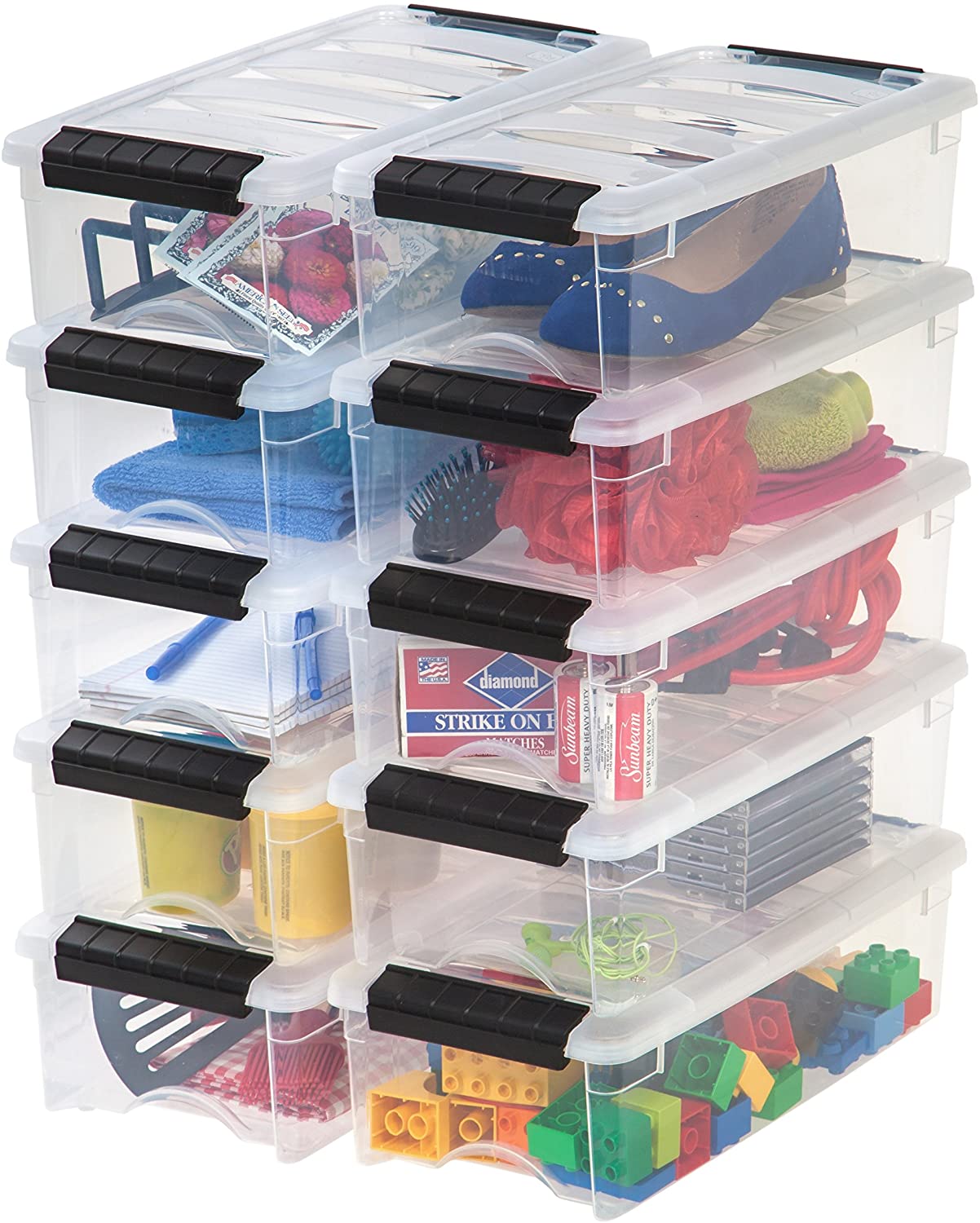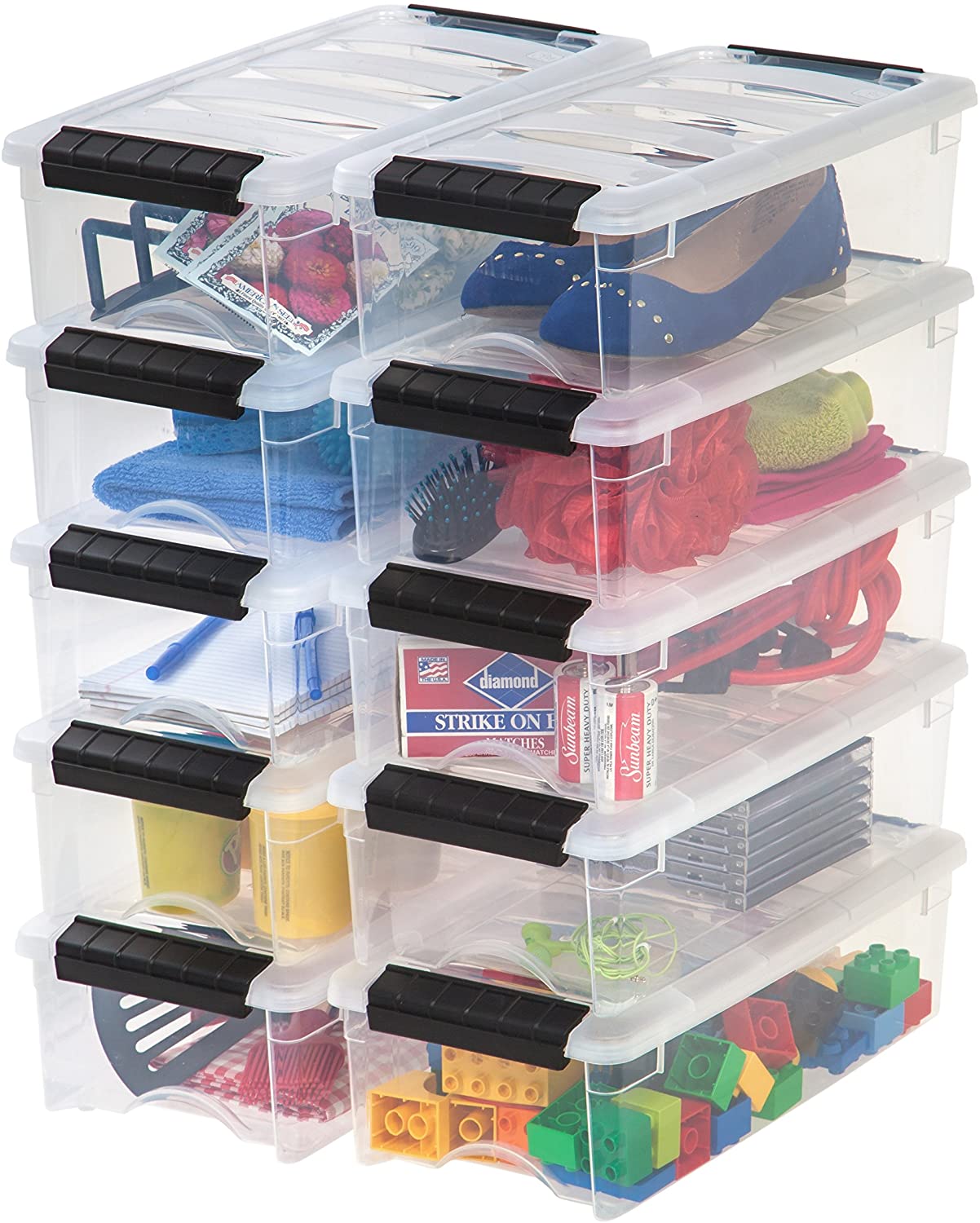 This product is ideal for ordering all kinds of things around the house, due to its compact size and its cover. These IRIS boxes They are 14.10 x 7.99 x 4.53 inches each and are ideal for organizing small things. Being transparent and stackable, they are perfect for finding out what's in each and finding it quickly.
With more than 2,800 reviews, this is the best-selling product on the list and for a price less than $ 35 you get 10 boxes. They are highly valued by customers, who mention that they are ideal for organizing anything like clothing, toys, food, tools and more. Some customers encountered problems with the durability of their lid hooks.
3. Pack of 2 organizers BINO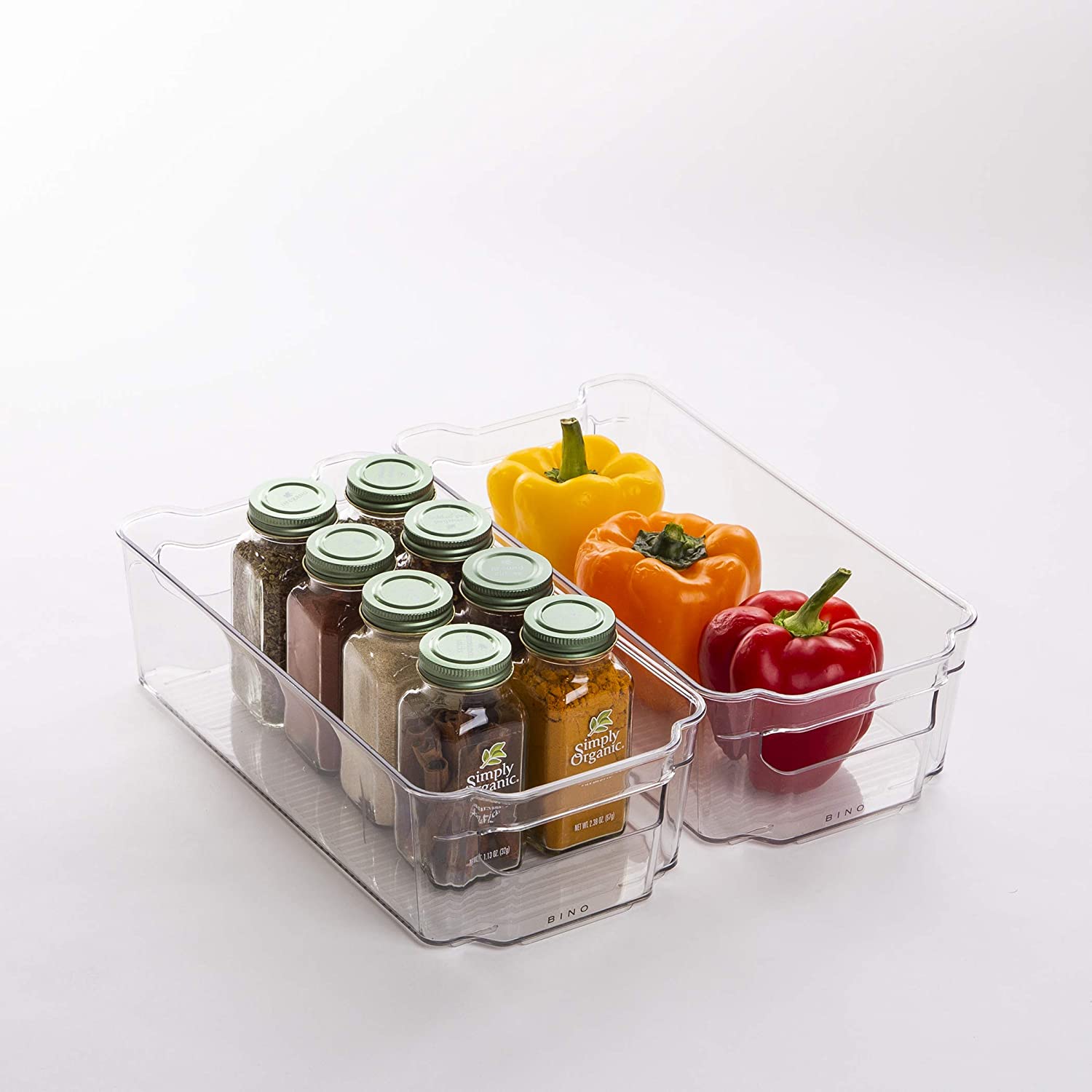 In this BINO product We get 2 clear plastic organizers with dimensions of 12.3 x 6.2 x 4.3 inches and a non-slip base. Due to their simple design and the ability to stack, they are very versatile organizers. You can use them to organize food in the cupboard or even in the refrigerator, but they are also ideal for ordering small things in drawers and shelves.
For its current discount of 13% this is the cheapest product in the guide, with priced under $ 15 on Amazon. You can find it in 3 different sizes and customers value it positively, commenting that it is a very versatile organizer for small things anywhere in the house.
4. 6 plastic baskets of Sterilite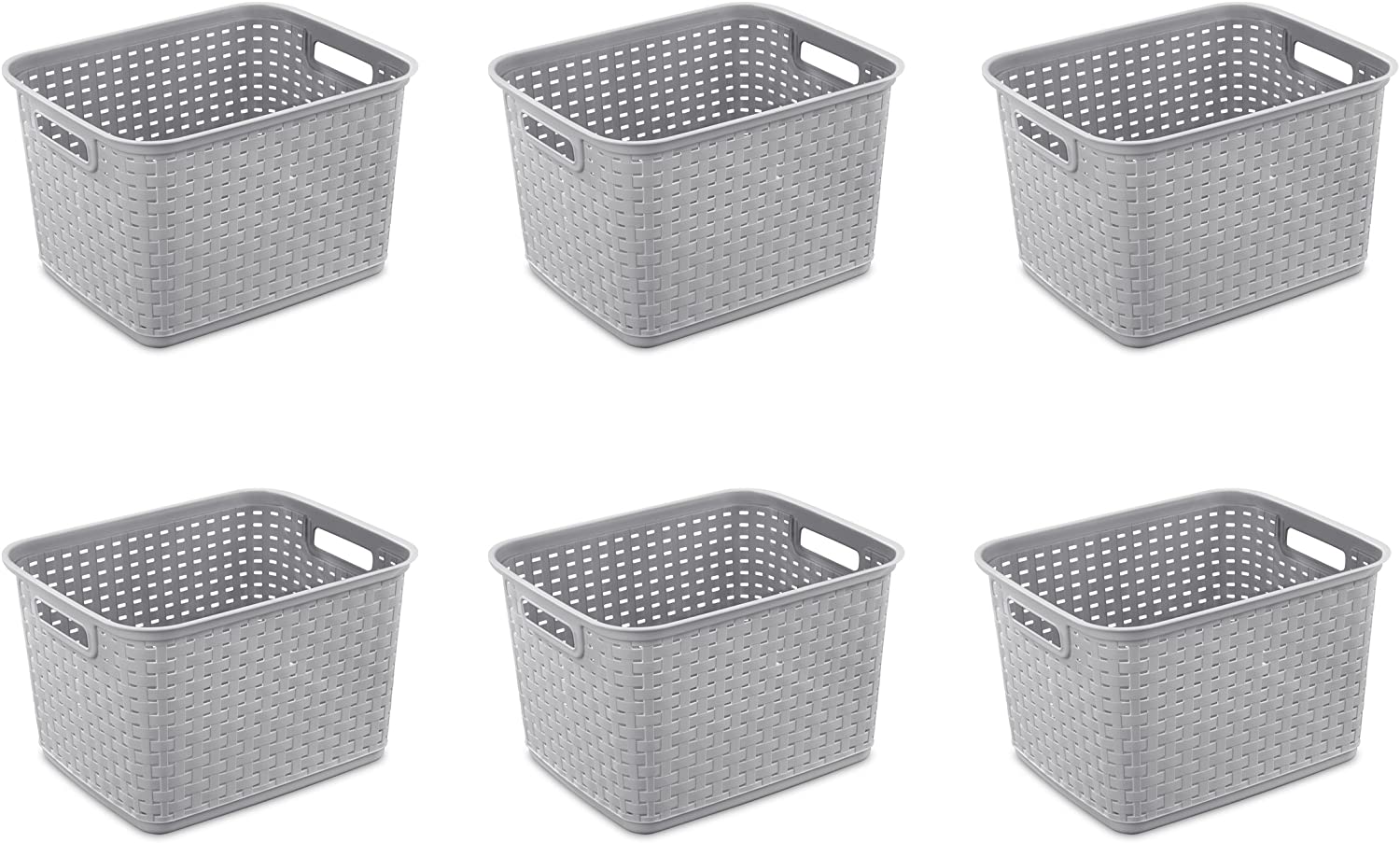 Ideal for organizing in any space in the house, these Sterilite plastic baskets they have dimensions of 15 x 12.25 x 9.38 inches. Due to its open design, it allows you to ventilate whatever you keep and they have openings on the sides that you can use as handles. Its design is ideal for ordering things on shelves and cabinets.
In Amazon, this product has a High rating of 4.8 stars and less than $ 35 for 6 baskets. Customers highlight their versatility of this product and that they are a good alternative to cloth cubes, since these baskets do not lose their shape. Due to their dimensions, they are ideal for organizing food, clothing, toys, towels and more.
5. Set of 9 boxes of different sizes Sorbus
If you are looking for a versatile organization solution, this set of 9 Sorbus boxes It may be a good choice. This product includes 9 boxes of different sizes, which will help you organize all kinds of items at home. The largest basket is 15 x 15 x 7 inches and the smallest is 5.75 x 3 x 3 inches.
This product is available in 4 different colors and its price is less than $ 40 on Amazon. It is highly valued by customers, commenting that it is a very versatile organizer set, ideal for a closet, pantry, bathroom, closet and more. Due to its fabric design, it adapts well to any space and its metal handles make it easy to maneuver.
6. Organizer for drawers Made Smart
In this made smart organizer You get 8 pieces of plastic to help you order any drawer. Drawers are usually the most messy places of all houses, but with these containers you can find everything. In this set you get: 2 pieces of 9.3 x 6.3 x 1.9 inches, 3 pieces of 9.3 x 3.1 x 1.9 inches, and 3 pieces of 3.0 x 3.1 x 1.9 inches. Each piece has a system that allows it to be secured to the others, so that nothing moves.
With a price less than $ 15This is a very functional product that is well valued by customers. At Amazon they comment that it is a very versatile and resistant organizer, perfect for organizing drawers in the kitchen, bathroom, office and more. Due to its many included pieces, it adapts very well to any drawer.
These Seville Classics wooden boxes They serve to organize inside drawers or on a table, due to their beautiful design. Due to their different sizes and versatile design, they are perfect for organizing small items and for spaces such as offices, kitchens, bathrooms, bedrooms and more. It is a set of 5 pieces of 2.5 inches high and different measures, which are:
1 box of 10.5 x 7 inches.
1 box of 7 x 7 inches.
1 box of 3.5 x 7 inches.
1 box of 6.5 x 4 inches.
1 box of 4 x 4 inches.
By less than $ 25 You get 5 bamboo wooden boxes, but you can also find a 5-piece set with dividers and the expanding unit from the same brand. At Amazon, these boxes are highly valued and customers say they are quality organizers and very beautiful, ideal for organizing drawers or countertops.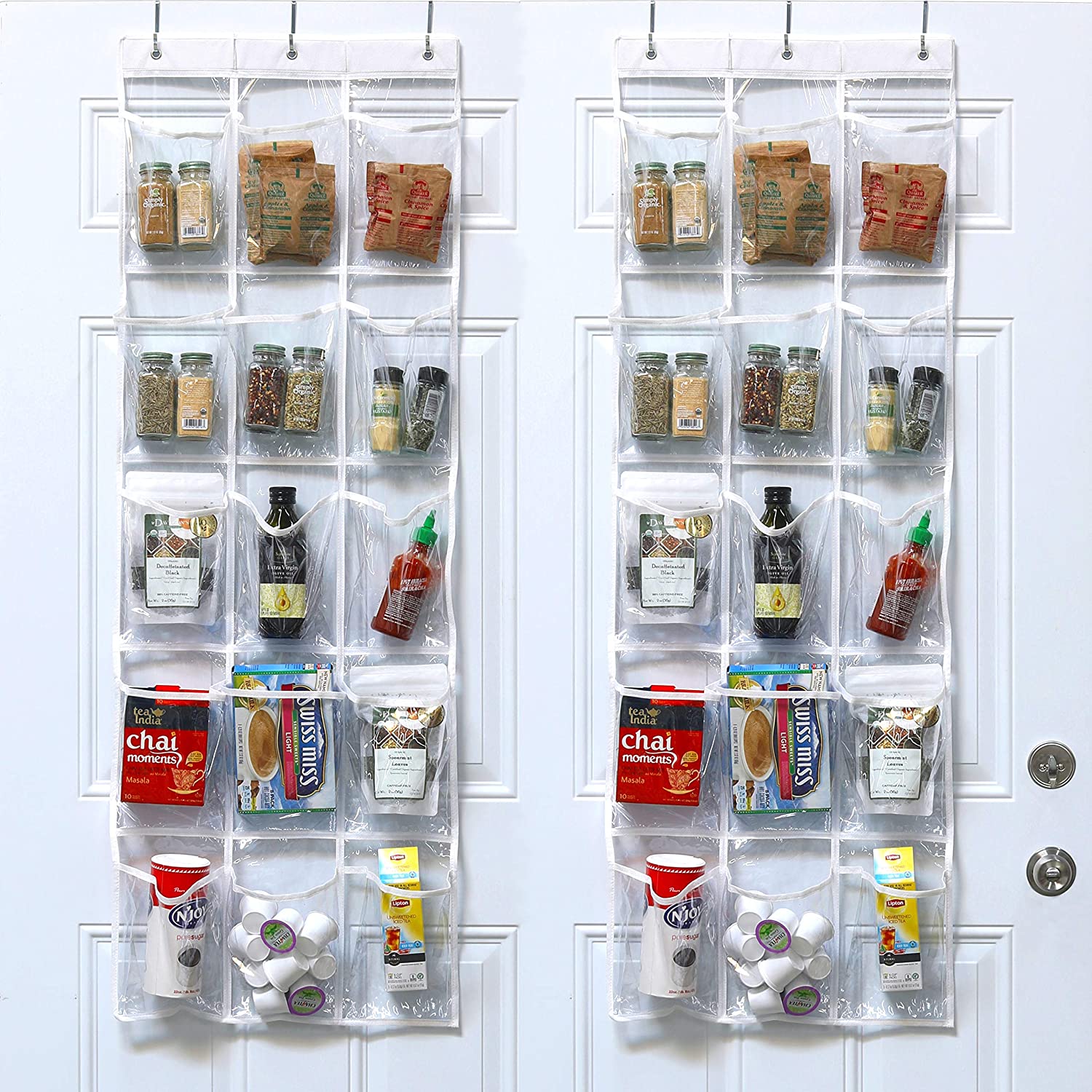 To take advantage of the space behind the door in any wardrobe, this Simple Houseware product it is ideal. It is a set of 2 organizers of 52 x 18 inches and 15 transparent plastic pockets. They have 3 metal hooks on the top that are placed over the door. It is a perfect product to order small things and add a storage space where you did not have it before: behind the door.
This is the best rated product in the guide, with 4.8 stars on Amazon. Customers comment that it is a quality organizer and very versatile. They mention that it is very good for cabinets, bathrooms, closets, children's room and more. It can also be used to store small accessories of all kinds.
You may also like: Shoe organizers under $ 30 to tidy up your closet during quarantine